Local News Reports EMS Provider Shortage and the Status of BVA
As BVA Chief, I want to address a recent story on local news outlets about a NYS shortage of Emergency Medical Service (EMS) workers based on data released by the New York State Department of Health (DOH).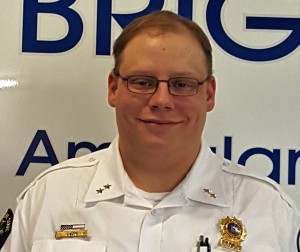 Here at Brighton Volunteer Ambulance, I am proud to say our staffing is strong. We are currently serving the Town of Brighton, our community, with a mix of volunteer and career providers alike, with a deployment plan that equally covers all areas of the Town all hours of the day. We are blessed with some of the finest providers in this county that work incredibly hard all day long to provide reliable, compassionate, excellent care.
While the number of certified providers is down nine percent from a decade ago, we are happy to tell you that this is not currently affecting Brighton Volunteer Ambulance's ability to provide emergency ambulance service to our residents. We do want to share however that we have felt the pinch of provider shortages in the past, and may well in the future. This is where our residents have a unique opportunity to give back.
We have a number of ways that you can help us. Volunteering in EMS is not the same as volunteering at a local food pantry, but it is equally rewarding. The time and commitments are long and vast, with educational requirements, ongoing training, and long but wholesome hours spent working on the ambulance with your neighbors and new-found colleagues. The rewarding feeling is hard to quantify, but the satisfaction of helping your neighbors will last forever. If being on an ambulance isn't for you, we have a number of support position options as well.
We are strong and capable, but we always welcome one and all, and we hope to meet you and work alongside you as we serve our community. Please consider volunteering or even a career in EMS. While we are not feeling the effects of the reported shortage today, next week/month/year will always bring new challenges. If you're interested in a volunteer opportunity, please review the information on our Join Us tab. Together we can defeat this staffing shortage and continue to provide our great care to the Town of Brighton.
–Cody M. Dean, Chief