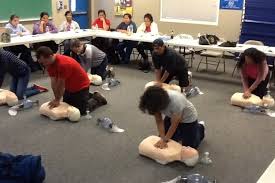 As part of our commitment as a healthcare leader in the Town of Brighton, BVA offers a variety of services to help keep our community safe and healthy.
Training Classes
BVA offers classes in Cardiopulmonary Resuscitation (CPR) and the use of an automatic external defibrillator (AED), Pediatric Advanced Life Support (PALS), Advanced Cardiac Life Support (ACLS), basic first aid, and other classes at our training center or possibly at your school or business. See our Class Descriptions and Scheduled Training Classes.
BVA does not currently offer an EMT Original Training Class. See Where to Take an EMT Class.
For more information, call our Assistant Chief-Training at 271-2718 ext. 4034.
Group Presentations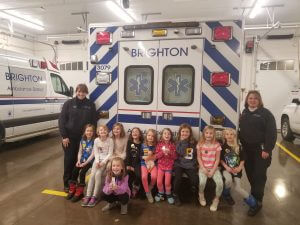 Does your school, business, or organization want to learn more about BVA? Ask questions about what our EMTs and Paramedics do on emergency calls? See the inside of an ambulance and learn about the equipment we use? We can arrange a visit for your group at our Base or at your location.
For scheduling, call our Chief at 271-2718 ext. 4031.
AEDs for Public Use
Because of a generous donation from the Kopp family, you can borrow an AED for sporting and community events within the Town of Brighton.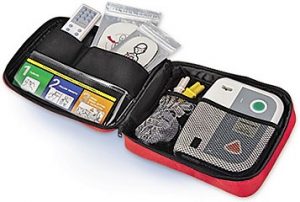 For more information, call our Assistant Chief-Training at 271-2718 ext 4034.
Ambulance Standby
If you're planning a 5/10K race, a fundraising walk, a school sporting event, a large public event or even a neighborhood block party, BVA may be able to provide an ambulance at your event in case someone has an injury.
Coverage for standby events depends on the availability of our personnel. Please contact us at least two (2) weeks in advance of your event to discuss your needs. A fee may be charged for events held outside the Town of Brighton.
For services at community events, call our Chief at 271-2718 ext. 4031.
EMS Alert
Do you have an EMS Alert posted on your refrigerator or in an easy-to-access location? This handy card contains your personal and medical information for quick access during medical emergencies. If you are unable to communicate with our EMTs or Paramedics, this card will give us the important information we need to provide safe and effective treatment.
Download a copy here. We recommend that you have an EMS Alert for each member of your household, and you review it periodically to verify that the information is up to date.