Employment Opportunities for Career EMS
BVA offers career opportunities for experienced EMTs and Paramedics to use their skills as a member of our team. We offer a competitive compensation and benefits package, ongoing training, recertification classes, and opportunities for advancement.
Career applicants must be at least 21 years of age at time of interview.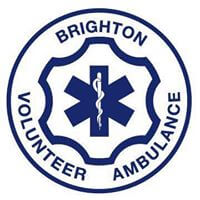 To apply, send a completed application, cover letter and resume to jevon.tomaschko@brightonambulance.org, or via US Mail to Chief Jevon Tomaschko, Brighton Volunteer Ambulance, 1551 Winton Road South, Rochester, NY 14618.
~Commitment. Professionalism. Compassion. Respect.~