Parking will be limited during construction; however, our public parking area remains the same. If you stop by for a blood pressure check or to pick up/drop off items from our Loan Closet, use our Westfall Road entrance and park by the window. The door is around the corner (facing Westfall Road).
July 2018: Brick work is completed on the front & back of the new garage; garage floor is poured; cupola is attached to the roof. The new brick closely matches the original brick still on our main building.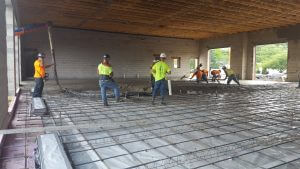 June 2018: Roof trusses are up and the new 8-bay garage is taking shape. The area wrapped in Tyvek (next to the new garage) will house the Dispatch Center, offices, and crew areas offering quick access to the new garage. We are also replacing the roof on our existing red brick structure, an 1850 Brighton Historical Landmark.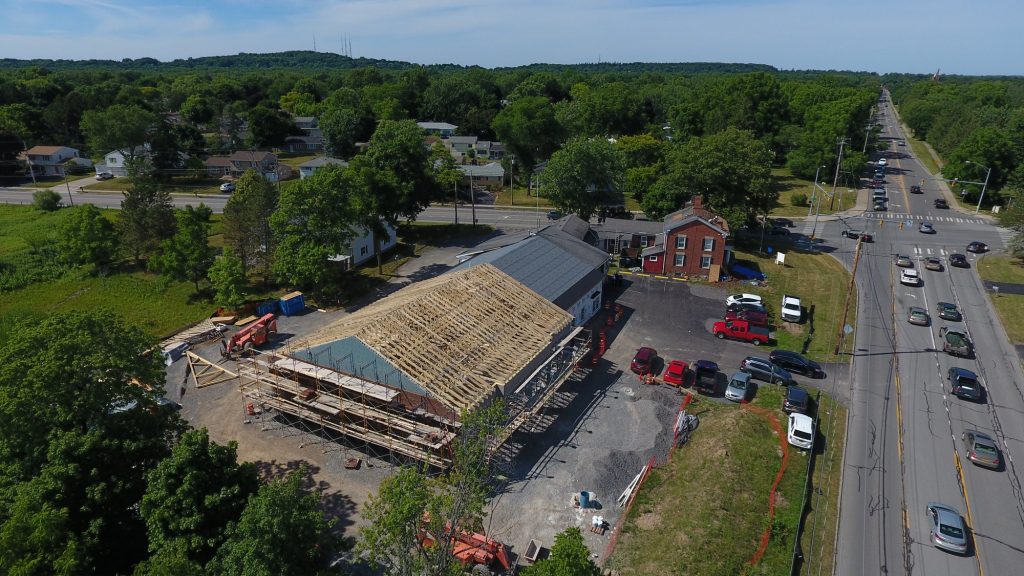 Spring 2018: It may not be pretty at this point, but we were very excited when excavation began in March. When the weather warmed in April, the concrete foundation for the expanded crew quarters was poured and walls started to go up.  Pardon our mess as you drive by. Read about our Base Expansion Groundbreaking Ceremony.