BVA mourns the passing of Harvey Steron, a BVA Founding Member, Honorary Member, and Lifetime Member, who passed away on October 29, 2018.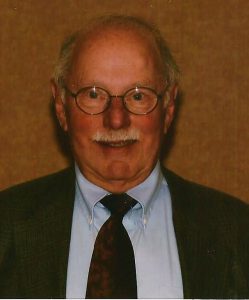 Harvey was a longtime resident of Brighton. During his 20+ years of volunteer service with BVA, Harvey served as President, Vice President, Director of Operations, EMT, Driver, and Trainer. He had an unwavering commitment to providing quality emergency medical services to the Town of Brighton, sharing his EMS experience from Henrietta Ambulance where he was also a member. Harvey attended many BVA Recognition Banquets, including this year's celebration, and delighted his tablemates with stories about the agency's early days. He loved to share a joke, often laughing before he could deliver the punch line. He will be remembered and missed.
A funeral service will be held Thursday, November 1 at 1 PM at Brighton Memorial Chapel, 3325 Winton Road South. For more information, see Harvey's obituary.