How Can I Help My Neighbors?
Medical emergencies happen every day. Last year BVA received nearly 6,000 requests for service.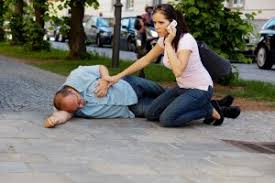 BVA strongly believes in training, not only for our Paramedics and EMTs but also for area businesses, medical & dental offices, and Brighton residents. We provide classes in CPR/AED, Emergency First Aid, Stop the Bleed hemorrhage control, and advanced training in ACLS and PALS.
Last year BVA provided 95 training classes for more than 580 staff and members of the community. We're proud of that effort, but we want to do more. Our goal is to train as many people as possible so they can act when an unexpected emergency happens.
How can you help your neighbors?
To learn more about BVA's training opportunities, send an email to training.manager@brightonambulance.org.