No one plans a motor vehicle accident. Take steps today to make sure your children are as safe as possible while riding in your vehicle. And don't forget to check the car seats in Grandma's & Grandpa's cars!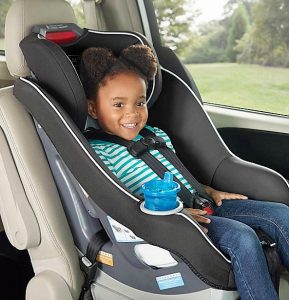 New York State requires that:
all children under the age of 4 ride in child safety seats
all children ride in child restraint systems until their 8th birthday
Safety seats and child restraint systems must be certified according to Federal Motor Vehicles Safety Standard 213. Follow the instructions of the manufacturer of the seat or system, and make sure you install and use the seat or system correctly. There are numerous locations in Monroe County that will ensure your child's car seat is installed correctly, including the Brighton Police Department.
Find more information on the New York State DMV Safety Restraints page.